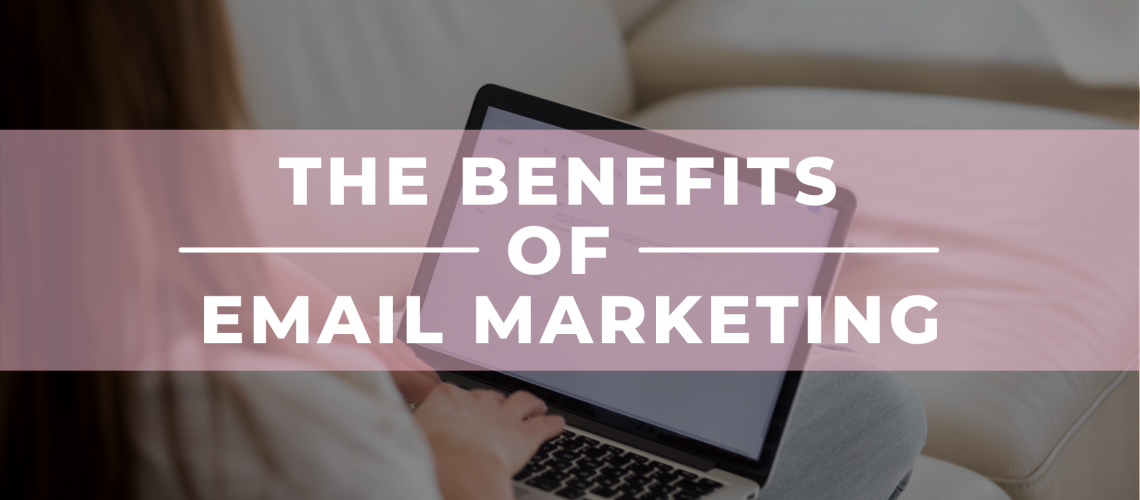 The Benefits of Email Marketing
Shall we just start off by acknowledging that emails are amazing? In just a few button clicks you can share your thoughts with somebody on the other side of the planet. Hell, you can even send videos, images, and our personal favourite, Gifs! If we time-travelled back to the Victorian era and tried to explain it, people wouldn't believe us. It's basically magic.
So we agree that email is amazing, right? Then why do so many small businesses fail to utilise them in their marketing campaigns? Email marketing is often overlooked as a potential marketing strategy which can be a costly mistake for companies who are trying to increase their customer or client engagement. When executed correctly, email marketing can help increase your brand awareness and create loyal followings. Email allows you to precisely target your intended audience and then analyse reach and effectiveness of interactions post-campaign. As a direct result of these benefits, email can get you results much faster than other forms of marketing and advertising.
So, which email marketing strategies should you be employing in your campaigns to benefit your business?
Targeted Audience
Email marketing is an effective strategy as it allows you to target a specific audience. You can choose who sees your emails based on a range of factors including consumer demographics, location, lead status and more. This means that only people who may be interested in your services or products will see your email leading to a higher conversion and click through rate and more sales for you.
Increased Brand Awareness
Another key benefit of email marketing is that it can increase brand awareness of your business. With strategic planning, smart, effective design and targeted content, you can build up your business value by always being at the forefront of your potential clients' minds. When a potential client needs a particular service or product your brand will be the first they think of. This can make potential leads become clients and then clients become loyal customers.
Easily Shareable
Email marketing is also easily shared. If you are successful in the execution of your content and entice a potential customer, they can easily share your email with others through a simple click of the forward button. With email, your content can be passed on numerous times between your potential customers and will also stay with them in their own inboxes, rather than potentially disappearing as content can on social media timelines or feeds.
Cost Effective
This form of marketing is also extremely cost-effective, a benefit that can't be overlooked. With no print, postage or advertisement fees, this form of marketing offers very competitive costs when compared with other forms of marketing. Whereas online you may pay for advertising space or pay per click fees, email marketing is much cheaper and you have the freedom to include more information and content than you would on a standard advertisement.
Easy to Track
A key benefit of email marketing is that it is easy to track and then change and improve your marketing tactics. With the open, click through and conversion rates straightforward to track on email marketing software, you can understand whether or not your marketing is actually effective at targeting your intended audience. This can help you to develop and improve not only your email marketing strategy but your other forms of marketing as well as you will be able to understand what successfully entices your potential customers and what is turning them off.
Immediacy
A final benefit to email marketing is its sense of immediacy. Email is quick, direct and lands in another person's inbox almost immediately. By sending emails with content based on current sales such as hourly or 24-hour sales you can tempt potential customers to purchase your products. If you post similar sales on social media your potential customers may see your advertisement too late and miss out on the offer. Email marketing takes away this risk as it is sent directly to their inbox meaning they are made aware of the limited time offer.
If you want to learn more about how you could implement an effective email marketing campaign or if you need help developing your overall strategy then contact Cheshire Cat Marketing today. Our team of friendly and knowledgeable experts will be happy to work with you to achieve your business goals.